B & C Trade Consultants, Inc.

B & C Trade Consultants, Inc. was founded in CY 2004 by Audra Bear and Jean Cummins to utilize their broad knowledge base, experience and expertise in the export/import trade arena by offering international trade compliance consultation services to companies worldwide.
International trade regulations are a labyrinth of complex and ever-evolving government laws, rules and guidelines. We are committed to maintaining the highest standards of professionalism and integrity as we provide our services in this challenging area of the law. We strive to provide timely and individualized attention to each of our clients when addressing or responding to their international trade compliance inquiries and requirements.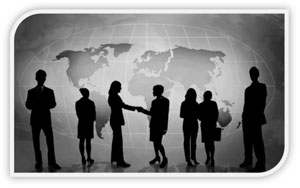 We recognize that COMPLIANCE and INTEGRITY are core values of a premier company…

Let us help you apply those values to your everyday business.